Jim Beadles
Jim has been involved in the textile rental industry for 26 years. In 1995, he started an industrial laundry and rental company and built it from the ground up. During that time, Jim gained tremendous experience in operations, sales, production, marketing, route management, and service management.
In 2005, Jim purchased Layflat Products, LLC, a mop manufacturing company. As a diversification strategy, Layflat became a market leader in the microfiber products category, and Jim and Adam pioneered microfiber as a rental product into the national textile market.
In 2008, Layflat was sold to Impact Products, where Jim was General Manager of the Textile Division. In 2012, he saw an opportunity to better service the textile market as a manufacturer's rep, and started Textile Rental Partners, LLC.
Jim and his wife, Suzanne, live in Shreveport, La. Together, they have six sons, three grandsons, and three granddaughters. Jim enjoys hunting and fishing, is a lifelong LSU Tiger, and is active in multiple ministries at St. Joseph Catholic Church in Shreveport.
Jim can be reached at This email address is being protected from spambots. You need JavaScript enabled to view it.
Adam Siegel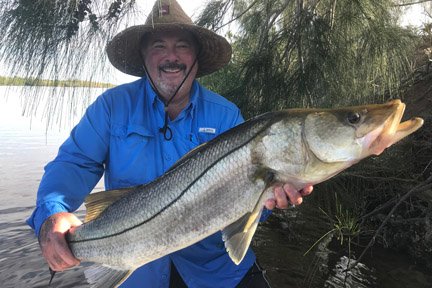 Adam Siegel is a sales and marketing leader in the textile rental Industry. For more than 30 years he has developed new markets centered around facilities service products and successful selling programs focused on growth, retention and increasing stop value at the end-user customer. For many years he was the National Product Manager for one of the largest uniform rental companies in North America, where he drove non-garment sales to record highs, aiding company performance and growth.
Adam has trained thousands of sales and service reps and managers and is known for his high energy training seminars packed with actionable knowledge and sales techniques. He is also a certified HACCP instructor and has established dynamic selling programs for food processors, hospitals, nationwide chains, and the USPS.
Adam and his wife Carol reside in Cape Coral Florida. They have three children in their 20's. Adam is a trained chef and avid fisherman and enjoys cooking with friends and family.
Adam can be reached at This email address is being protected from spambots. You need JavaScript enabled to view it.
Andrew Levy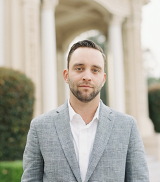 Andrew is a customer-driven sales and marketing leader with extensive industrial laundry experience. He has a strong record developing and growing both new and existing programs among national and independent laundries across the United States and Canada. Andrew leads TRP's sales, training, and account management strategy west of the Mississippi River.
Prior to joining TRP, Andrew held various roles at one of the largest publicly held industrial laundry corporations in the United States, including as a territory seller responsible for new account acquisition and several corporate roles focusing on customer stop-value growth by developing new products, training, and service promotions. Most recently, Andrew created and led a new sales team focused on upselling existing customers.
Andrew, his wife, Mollie, and their son, Emerson, reside in San Diego, California with their beloved bernedoodle, Minnie. Andrew is an avid golfer and enjoys traveling with family and friends.
Andrew can be reached at This email address is being protected from spambots. You need JavaScript enabled to view it.
Scott Erwin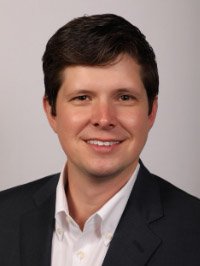 Scott has worked for manufacturers in the cleaning and safety industry for over 15 years. He began his career working for Layflat Products managing production and warehousing. The production side of the business fascinated Scott and he developed an appreciation of the product nuances and how those translate into functionality, ease of use, marketing, and product development.
After Layflat was acquired by Impact Products in 2008, Scott was promoted into a sales management role at Impact where he spent over a decade covering a variety of vertical markets globally such as JanSan, office products, textile rental, automotive, industrial, food processing, food service, international / exporting, wholesale, OEM, and ecommerce. Each role enhanced Scott's understanding of how various vertical markets have drastically different go-to-market strategies and core competencies. This experience has served Scott well in a world of consolidation where distributors expand their product portfolio into new product categories and an endless aisle approach. After seeing the success Textile Rental Partners has achieved, Scott joined the team in 2021 to expand our reach and expertise in a variety of industries. Scott and his wife, Sarah live in New Orleans, La. Together they have 2 young girls. In his free time Scott enjoys a variety of activities including volunteering, coaching, sand volleyball leagues, the beach, golfing, boating, and spending time with family and friends.
Scott can be reached at This email address is being protected from spambots. You need JavaScript enabled to view it.